By Ronan Wright on January 23rd, 2015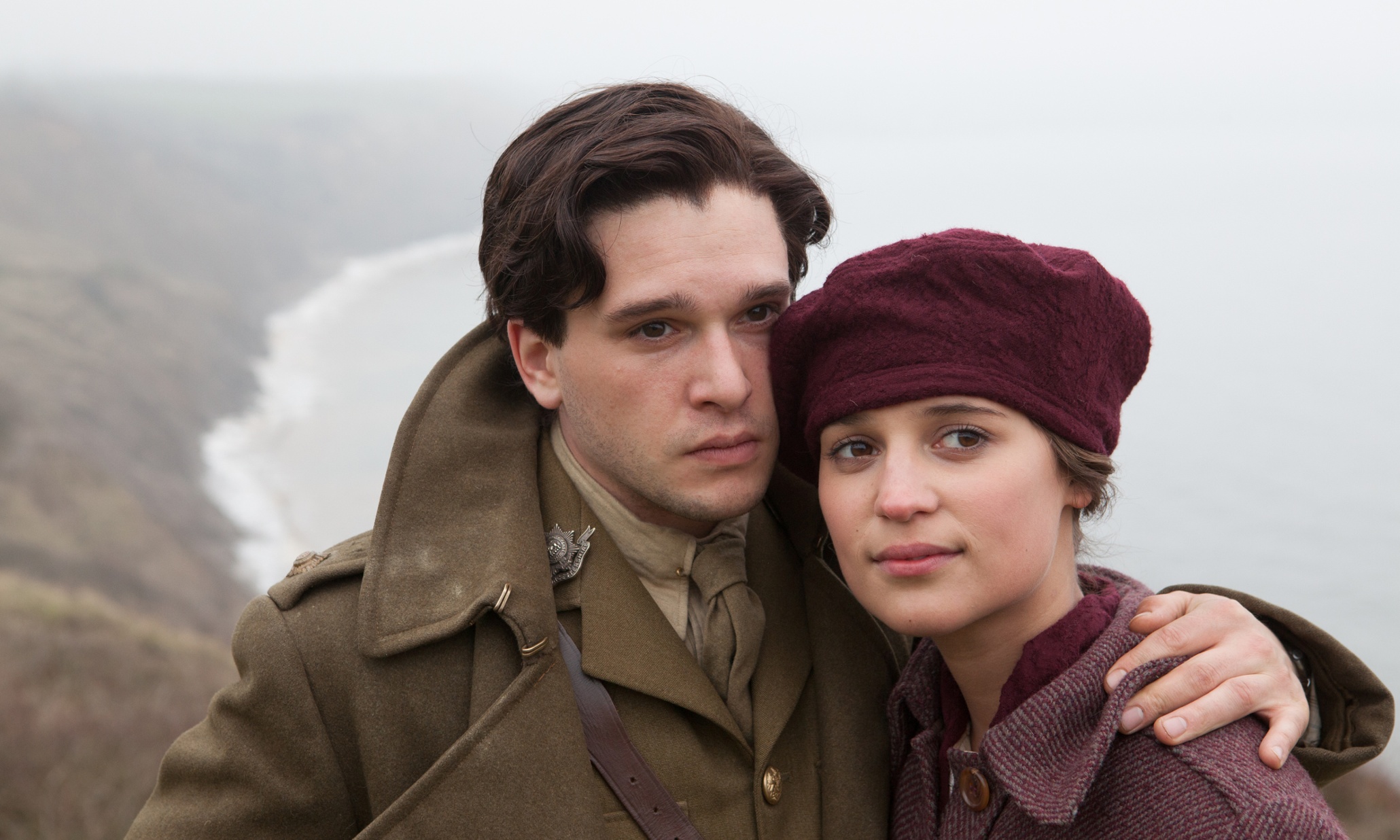 Testament of Youth (2014) Dir. James Kent – 24th Jan, QFT Belfast
Who's in it? Alicia Vikander, Kit Harington, Taron Egerton, Colin Morgan
What's it about? Based on the bestselling 1933 memoir of World War I survivor, author, pacifist and feminist trailblazer Vera Brittain, who dared to defy the expectations of her family and the era into which she was born. Postponing her degree to serve as a nurse in London during the Great War and later publishing a first hand account of her experiences, which would come to epitomise the notion of Remembrance in the UK, Testament of Youth is a poignant and timely adaptation of a generation defining work on the tragedy of war and the lost promise of youth. The story follows Vera (Vikander) as she is accepted to Oxford to study Literature and meets and falls in love with Roland Leighton, a friend of her brother Edward (Egerton), neither of whom would survive the war. Just as their romance begins to blossom, war changes everything and Vera must say goodbye to her Fiance as he signs up to fight.
Memorable Moments? The film's blending of passion and pathos, with breathtaking pastoral imagery against the disruptive influence of war, reveals a tension and an emotional vigour which takes and hold and refuses to let go. When Vera discovers her fiance has signed up to go to the front she's heartbroken and begs him not to go, but he insists, "I can't let someone else do my duty for me".
Look who's talking: 'Testament of Youth is refreshingly old school in its approach, shunning frantic editing and acting histrionics to keep things strictly British and stiff upper lip.' – Digital Spy
Like that? Try this: Gallipoli (1981), starring a young Mel Gibson, is a moving testament to the extent of the needless loss of life during WWI.
Trivia Pursuit: Saoirse Ronan was originally cast as Vera but had to pull out due to a scheduling conflict.