By Ronan Wright on June 28th, 2013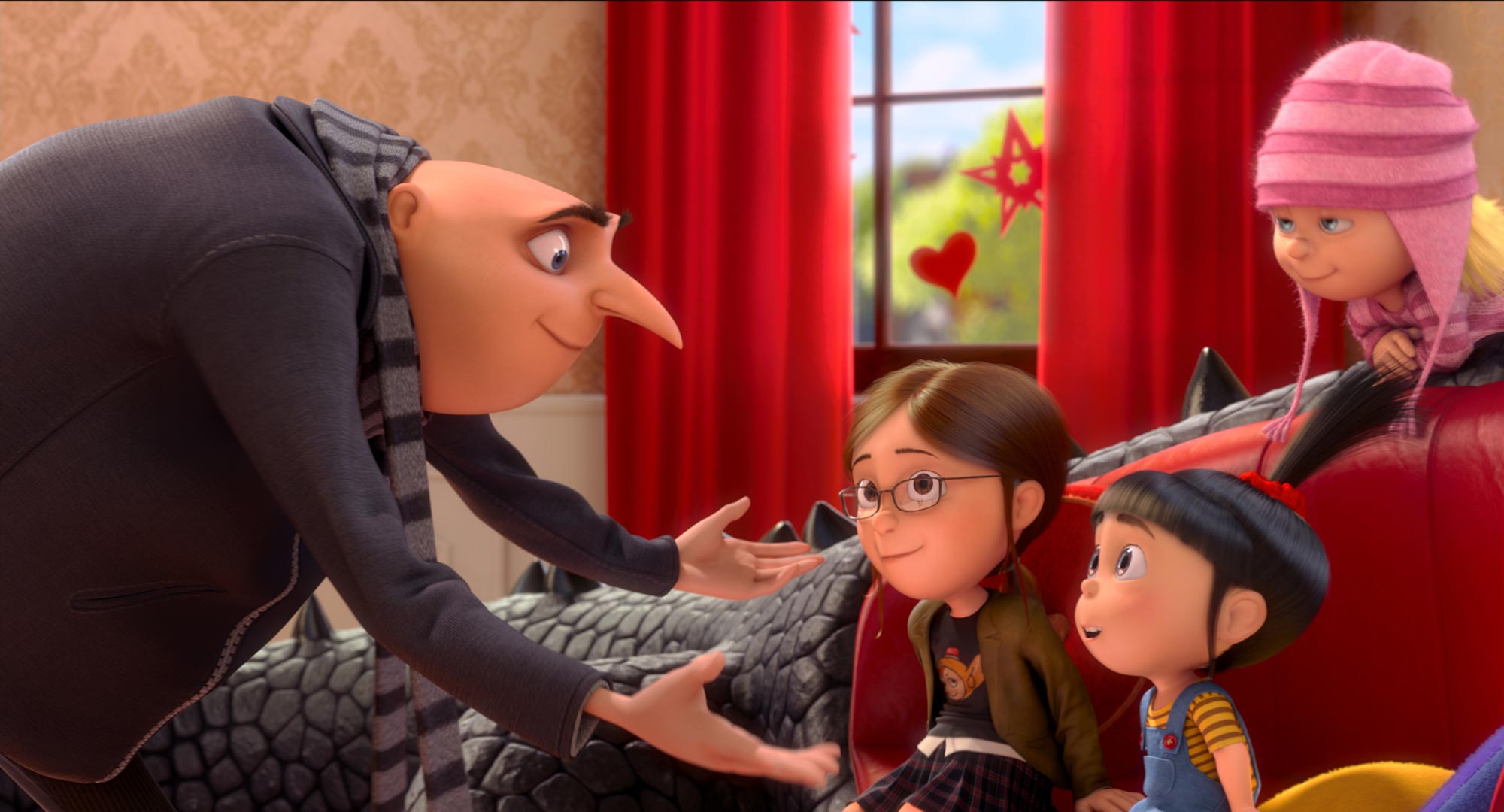 Dir. Pierre Coffin/Chris Renaud Cast: Steve Carrell, Kristen Wiig, Russell Brand
Plot When evil genius/villain turned good guy and adoptive father of three Gru (Steve Carrell) gets comfortable in his new role as daddy extraordinaire, a mysterious mission from a top secret branch of the government threatens to lure him out of stay-at-home dad bachelorhood and into gainful employment, exploiting his villainous know-how to help the AVL (Anti-Villain League) capture a salsa-obsessed baddie known as El Macho.
Review Like any good kids movie before it Despicable Me 2 pleasingly perpetuates the founding principle common to them all, that love doesn't change but changes for the better those who love and allowed themselves to be loved. Reminiscent of Pixar's The Incredibles (2004), Despicable Me 2 masterfully avoids standard sequel territory by putting the evolution of a fun and light-hearted plot at the service of an admirably family-centred film which, given its CGI kids movie status, deals delicately and effectively with everyday relationships, namely single parenthood and the raising of children.
Mercifully for parents of young children, Despicable Me 2 embodies the noble spirit of the modern Disney-fed animation which seeks, rather than playing down to kids while their parents feign interest, to bring grown-up stuff down to pre-school level. It delights in an infectious sense of fun as a platform to entertainment and inform. In The Incredibles it was the ordinary efforts involved in raising a growing family of superheroes and the resulting pressures on the parent's relationship, beautifully observing the natural family frictions by finding humour and intimacy in the most mundane situations.
In Shrek (2001) it was the very human longing for acceptance which took centre stage as Mike Myer's eponymous ogre and Eddy Murphy's misfit Donkey made accessible to a new generation a healthy dose of fairytale magic. The success of the new era of animated films has been in aiming at keeping the kids laughing and their parents beguiled, astonished that a cartoon can have genuine depth while never compromising on entertainment value.
In Up (2009) Pixar again raised the bar for animation in a buddy movie which asserts that you don't necessarily have to travel the world in a floating house to a have rewarding adventure (but it helps) and that the best journey is often the distance between two people. It's this trademark optimism which Despicable Me 2 has in spades.
Verdict
Finding the right balance between sincerity and hilarity is never easy, least of all when your audience is mostly under 10s and their parents. Despicable Me 2 is further proof that the art of wholesome family entertainment is alive and well, still able to thrive in a culture which at times seems to exploit a continually shrinking window of innocence. Taking full advantage of universal moral standards, thankfully, is still apparently a staple of kids animation and just as fun as ever.