By Ronan Wright on July 26th, 2013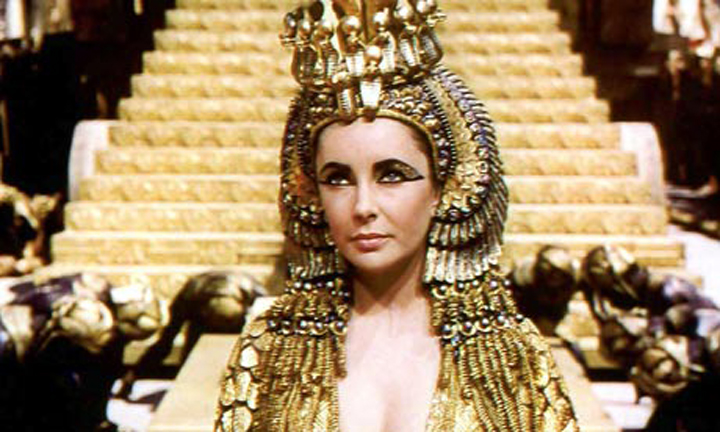 Cleopatra (1963) Dir. Joseph L. Mankiewicz – 21st July QFT Belfast

Who's in it? Elizabeth Taylor, Richard Burton, Rex Harrison
What's it about? Featuring at this year's Cannes Classic section to commemorate the 50th anniversary if its release, Joseph L. Mankiewicz's sword n' sandles epic is up there with Lawrence of Arabia and Ben Hur for scale and grandeur. Based on Carlo Maria Franzero's book The Life and times of Cleopatra, the film portrays the struggles of the young queen of Egypt with the might of the Roman Empire and her love affair with one of its greatest general's, Marc Antony, played by Taylor's real-life love interest Richard Burton.
Memorable Moments? When Marc Antony arrives in Egypt as suppliant to ask the queen's favour, Taylor's Cleopatra commands him to kneel at which Antony becomes indignant, "You dare ask the Pro-consul of the Roman Empire [to kneel]?" to which Cleopatra coolly replies, "I asked it of Julius Caesar, I demand it of you!" Taylor's charisma is palpable throughout and Cleopatra is another fine example of the troubled star's serious acting chops and indomitable screen presence.
Look who's talking: 'A giant of a movie that is sometimes lumbering, but ever watchable thanks to its uninhibited ambition, size and glamour.' – Bill Mowbry, Film4
Like that? Try this: For another sweeping, old school historical epic very much in the Cleopatra mould and also set in ancient Egypt look no further than Cecil "I'm ready for my close up" B. DeMille's 1956 biblical behemoth The Ten Commandments, starring Charlton Heston as Moses and Yul Brynner as Rameses, about the young Egyptian prince of Hebrew descent and his divine mission to deliver the Jewish people out of the hands of Pharaoh to their promised land.
Trivia Pursuit: Elizabeth Taylor was awarded a Guinness world record for "Most Costume Changes in a Film" for her 65 different outfits and hairdos as the ill-fated Cleopatra, only to be outdone in 1968 by Audrey Hepburn with a whopping 125 in Star!.