By Ronan Wright on September 20th, 2013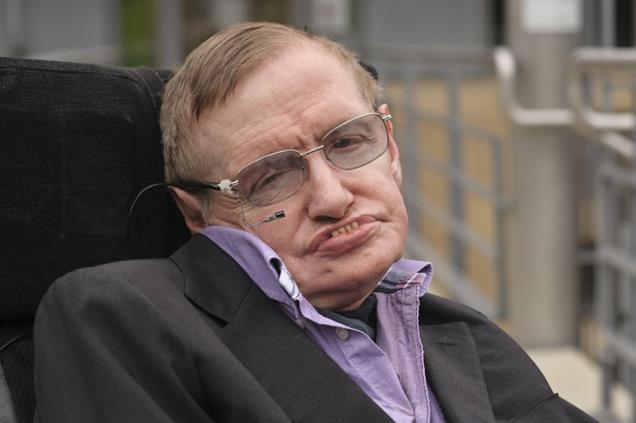 Hawking (2013) Dir. Stephen Finnegan – Out 20th Sept at Strand Cinema Belfast

Who's in it? Stephen Hawking
What's it about? Described by the man himself as a "personal journey through my life", an intimate portrait of one of the world's most well and least known personalities, Hawking sets out to tell the remarkable and moving story of the young man whose genius rocked the academic world and whose theories would change how we view science forever. Look beyond the parodies and well-meaning mimicry which characterises our perception of Hawking, the wheelchair bound genius, and you might just glimpse his humanity, and something of your own while your at it.
Memorable Moments? The film is peppered with heartfelt testimony from colleagues and acquaintances, family and friends who among other things remember the scientist as a younger man, "great fun and very eccentric", himself admitting that the love he shared with others gave him "something to live for". A must for anyone who admires this brave and afflicted man's struggle to answer life's most niggling and persistent mysteries and an opportunity to see what makes him tick.
Look who's talking: 'What Hawking does do well is open a window onto how his mind works and the passions that ignite his soul.' – Annlee Ellingson, L.A. Times
Like that? Try this: A Beautiful Mind (2001) starring Russell Crowe as prof. John Nash, a brilliant mathematician, who also happens to be a paranoid schizophrenic. Directed by Ron Howard and co-starring Jennifer Connelly, this elegant true story about an eccentric academic recruited by the CIA as a codebreaker is, like Hawking, an intriguing insight into the beauty of the mind, ordinary and extraordinary, and the power of human relationships to overcome the intimate and universal struggle to make our life worthwhile.
Trivia Pursuit: Stephen Hawking has admitted to relishing his own fame and has appearing as himself on shows such The Simpsons, Star Trek, The Big Bang Theory and Futurama.