By Ronan Wright on March 27th, 2015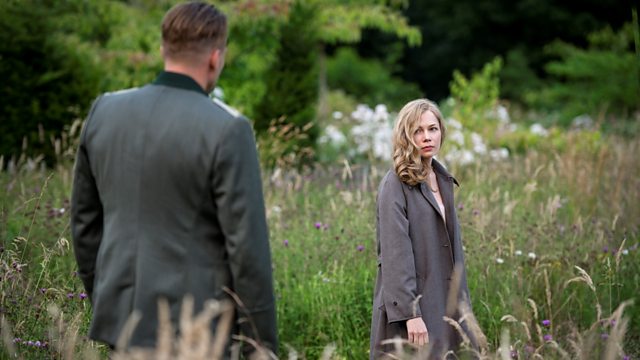 Suite Francaise (2014) Dir. Saul Dibb – QFT Belfast 28th Mar
Who's in it? Michelle Williams, Kristen Scott Thomas, Matthias Schoenaerts
What's it about? Suite Francaise portrays the often impassioned relationship between occupier and occupied with warmth and colour against the cold, hard backdrop of the Nazi occupation of France, exploring the subtle nuances and overwhelming details of forbidden love amid the tragedy of war. Based on Irene Nemirovsky's 2004 true life novel of the same name, Suite Francaise is set in German occupied France in 1940 during the early years of the Second World War and tells the story of french villager Lucille (Williams), anxiously awaiting news of her husband, a prisoner of war in a Nazi POW camp, when a troop of German soldiers and handsome German officer Bruno (Schoenaerts) roll into her quiet town and turn her world upside down. When Bruno is posted at Lucille's house, despite her attempts to ignore him, perhaps inevitably, she falls for him. Searching for her missing husband while struggling with her conflicted feelings and with an overbearing mother-in-law (Scott-Thomas) to contend with, Lucille must come to terms with her confused new situation and decide where her loyalties lie.
Memorable Moments? In one sequence Parisien refugees are seen streaming into a small French village from the country, a long line of bodies as far as the eye can see, when panic breaks out as German fighter planes swoop down dropping bombs, scattering everyone into the wheat fields on either side of the narrow country lane.
Look who's talking: 'Sterling performances lift the occasionally soapy storyline in this semi-successful adaptation.' – Empire
Like that? Try this: Starring Nicolas Cage and Penelope Cruz, Captain Correlli's Mandolin (2001) is a similarly themed adaptation in which a Greek fisherman's wife falls in love with an Italian officer when her husband goes off to war.
Trivia Pursuit: The costume design was based on French magazines and movies of the period to ensure authenticity.