By Ronan Wright on May 5th, 2015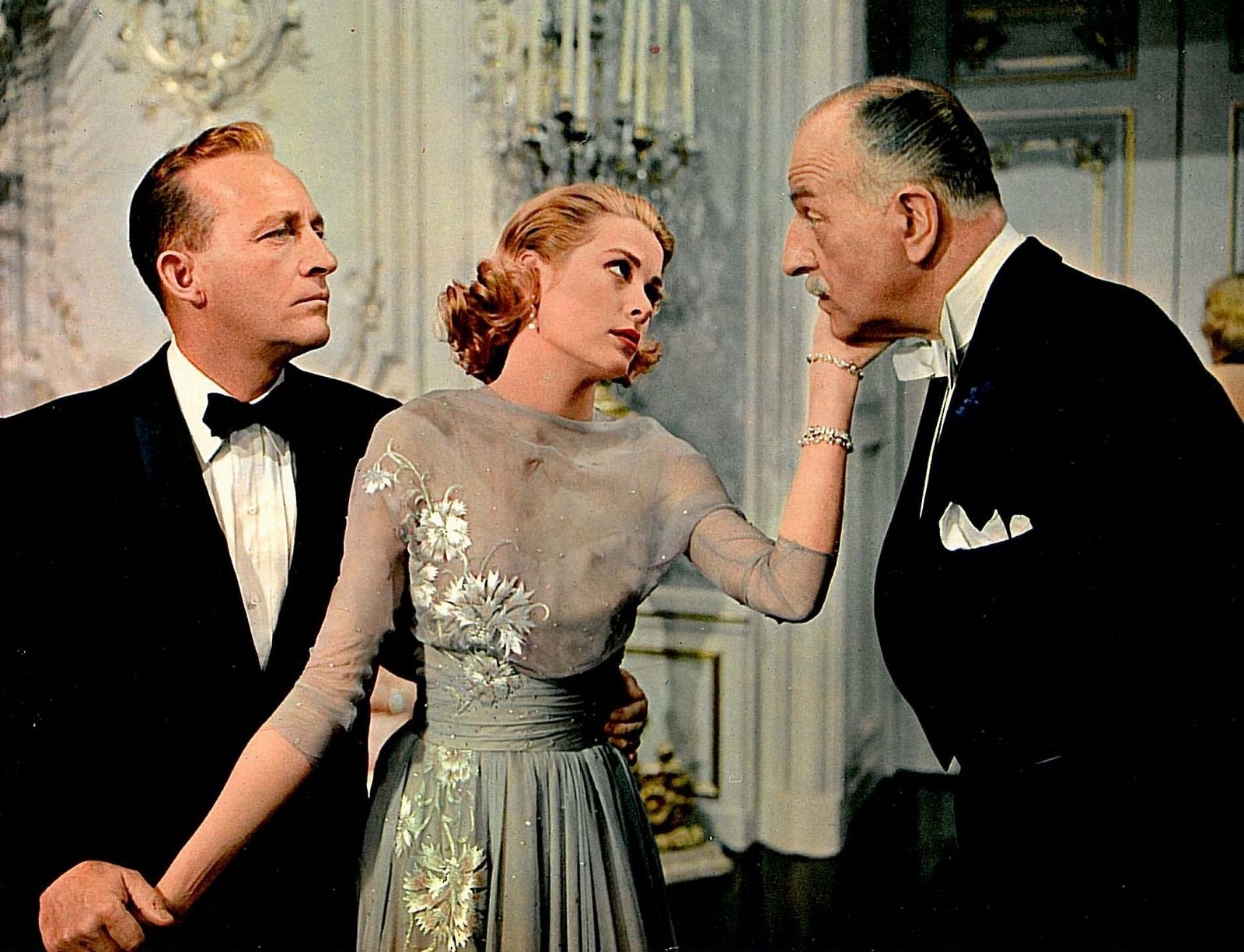 High Society (1956) Dir. Charles Walters – Ulster Hall 3rd May
Who's in it? Bing Crosby, Grace Kelly, Frank Sinatra
What's it about? One of Hollywood's most successful and enduring musicals, High Society is based on Philip Barry's play The Philadelphia Story and features music by Cole Porter. The film follows the story of popular Jazz musician C.K. Dexter Haven (Crosby) who is still in love with his estranged wife (Kelly) and is determined to win her back as she prepares to marry another man. When Sinatra's reporter arrives to cover the impending nuptials and meets Haven's ex-wife Tracey he promptly falls in live with her as well, leaving her with a headache as to which of her prospective suitors to go for. Given that the plot unfolds in the setting of the Newport social scene and the famous Jazz festival in particular, the film features a cameo from Jazz legend Louis Armstrong who lends his considerable prestige to an already star studded musical line up. Though more lighthearted in tone than its satiric source material, High Society is heavy laden with a whole host of classic hits perfectly performed by some stellar talent, making it a must for music fans.
Memorbale Moments?The film features duets from Sinatra and Cosby on Cole Porter classic 'Well, did you evah?', a Crosby-Armstrong combination on 'Now you has Jazz', not to mention a Kelly-Crosby collaboration on romantic ballad 'True Love'.
Look who's talking: 'A terrific musical, although it doesn't do well to compare it to its source material. But when the boys sing, it swings!' – Empire
Like that? Try this: Featuring some of cinema's best loved song and dance numbers and the single most recognisable sequence in cinema history, Sinigin' in the Rain (1952) is a bona-fide classic of escapist entertainment and an unbridled joy to behold.
Trivia Pursuit: High Society was the last film of Grace Kelly's career before she married Prince Rainier of Monaco.